!!!Yuantaiderun was honored as one of the top 500 manufacturing enterprises of China's private enterprises in 2021, ranking 296
Share
From

www.ytdrintl.com
publisher

youyouxiaotian
Issue Time

Dec 15,2021
Summary
Yuantaiderun was honored as one of the top 500 manufacturing enterprises of China's private enterprises in 2021, ranking 296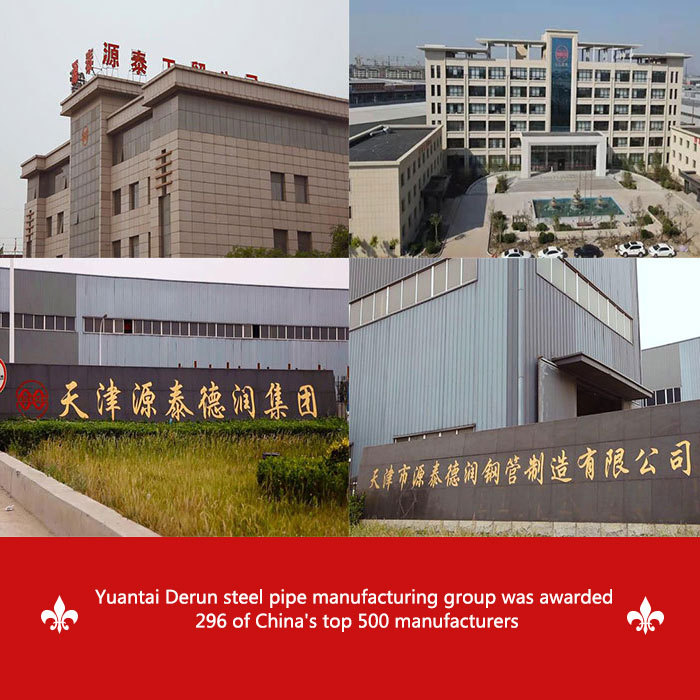 Yuantaiderun was honored as one of the top 500 manufacturing enterprises of China's private enterprises in 2021, ranking 296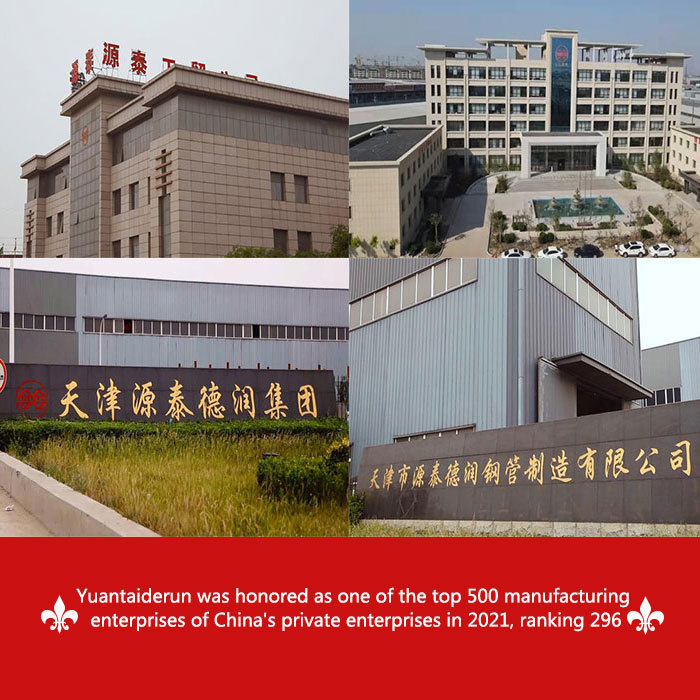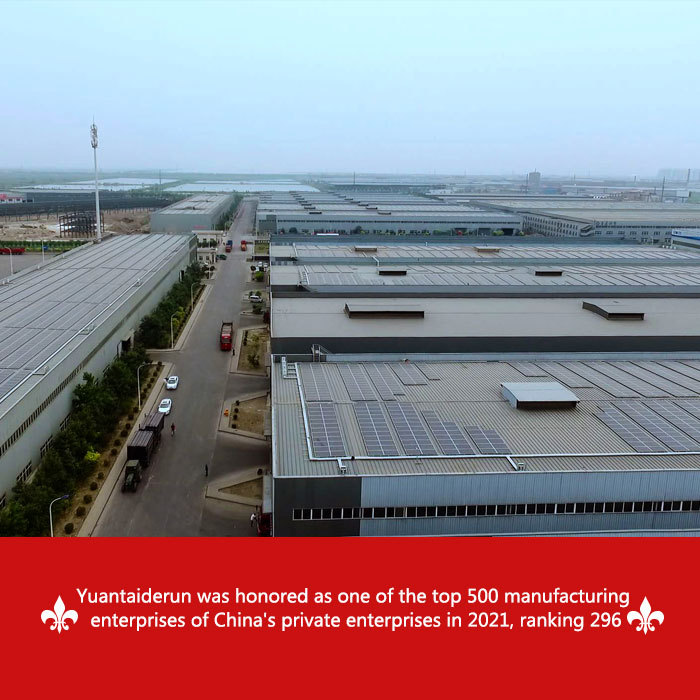 (news from sino-manager.com on September 27), the 2021 China top 500 private enterprises summit was officially opened in Changsha, Hunan. At the meeting, the all China Federation of industry and Commerce released three lists of "top 500 Chinese private enterprises in 2021", "top 500 Chinese manufacturing private enterprises in 2021" and "top 100 Chinese service private enterprises in 2021".
On the "list of top 500 private manufacturing enterprises in China in 2021", Tianjin yuantaiderun steel pipe manufacturing group Co., Ltd. (hereinafter referred to as "yuantaiderun") ranked 296 with an achievement of 22008.53 million yuan.
For a long time, as the main body of China's national economy, manufacturing industry is the foundation of building a country, the instrument of rejuvenating the country and the foundation of strengthening the country. At the same time, it is also the most important foundation and platform to participate in international competition. Yuantaiderun has focused on the manufacturing of structural steel pipes for 20 years. It is a large-scale joint enterprise group mainly engaged in the production of black, galvanized rectangular pipes, double-sided submerged arc straight seam welded pipes and structural circular pipes, and also engaged in logistics and trade.
Yuantai Derun said that the ranking of China's top 500 private enterprise manufacturing enterprises this time is not only an recognition of the strength of the group, but also an incentive to the group. In the future, we will be a comprehensive service provider of structural steel pipe with stronger strength, greater contribution, higher position and thicker Foundation.